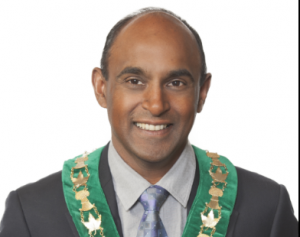 The Saskatchewan Medical Association has a new president.
At its Spring Representative Assembly held in Regina, Dr. Intheran Pillay of Gravelbourg was named to succeed Dr. Mark Brown of Moose Jaw.
In a release from the SMA, Dr. Pillay says Dr. Pillay he is passionate about improving health-care services to the province's marginalized populations including Aboriginal peoples, seniors and those with mental health challenges. He believes it's important to broaden the definition of health care to include improving the health and well-being of people, which in turn, will contribute to improving health equity. "Saskatchewan people need a health-care system that provides a seamless continuum of care where quality, safety, access, population health and health equity are the cornerstones.
Originally from South Africa, Dr. Pillay and his family came to Gravelbourg in 1992. He has been a member of the SMA's board of directors since 2008.