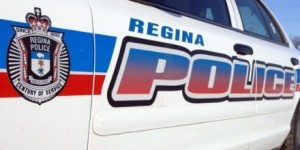 The Regina Police Service is asking for the public's help in locating a Regina man wanted on a Canada Wide Warrant for Arrest.The man has been charged with two counts of attempted murder in connection with a shooting incident at The Pump Roadhouse on April 29. Two men, a 22-year old and 35-year old, were taken to hospital for gunshot wounds.
The accused is 30-year old Omar Abdi Hakim Haji-Hussein from Regina. Police say attempts to locate Haji-Hussein have been unsuccessful so far.
He is described as a non-Caucasian, brown skinned, about 6'2″, weighing about 250 pounds, with black hair and brown eyes. Police say he may also go by the name Abdi Hakim Omar or simply "Z'.
Police are asking anyone who knows the whereabouts of Haji-Hussein to contact the Regina Police Service at 306-777-6500 or Crime Stoppers at 1-800-222-8477.