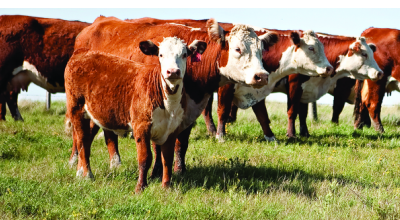 Feeder cattle prices across Saskatchewan continue a downward trend.
Feeder cattle prices were down seven to 18 dollars per hundredweight, with the average drop just over 11 dollars from the previous week.
Feeder heifers were down four to 16 dollars.
Negative margins in the feedlot sector have pressured feeder cattle prices lower and will likely continue, based on the current live cattle futures prices.
Marketings across Saskatchewan were 7,195 head of cattle, a drop from 10, 429 the previous week.
The latest cattle market report from the Saskatchewan ministry of Agriculture says market ready cattle prices saw the third largest drop in 25 years.
Prices for liveweight D1, D2 slaughter cows fell 17 cents per hundredweight to 101 dollars.
Fed cattle prices for steers were down 11 dollars to average 154 dollars.