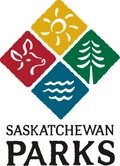 The Ministry of Parks, Culture and Sport issued a restriction on all open fires in La La Ronge Park and Missinipe Recreation Site on WednesdayThe restrictions are in addition to the Fire Ban announced on May 10, which included Makwa Lake Provincial Park, Meadow Lake Provincial Park, Steele Narrows Provincial Park, Bronson Forest Recreation Site and Chitek Lake Recreation Site.
All open fires in these locations are prohibited, and the restrictions will remain in place until public notification by the ministry.
Self-contained portable gas heating devices and fire pits, barbecues , pressurized stoves, and charcoal briquettes are allowed for cooking purposes at the park's discretion.
Following recent rainfalls, the ministry has lifted fire restrictions at Blackstrap, Buffalo Pound, Danielson, Douglas and Pike Lake Provincial Parks.