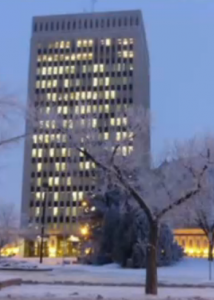 The
salaries of city employees
was released yesterday and it shows 700 of the city's 43-hundred employees on the payroll are making 100-thousand dollars or more.
The city isn't apologizing for that number which went up from a 2014 figure of 583 saying if you are going to get the right people for the job, you have to compensate them fairly.
Director of finance June Schultz says Regina is very comparable to what other cities are paying staff.
Schultz is also saying no other current employee with the city including new manager Chris Holden has a clause in his contract like former manager Glen Davies who resigned last year.
Numbers show Davies not only took home his yearly salary of 248-thousand, but received another 469-thousand in what is termed as "other" remuneration.
Schultz says the clause gave Davies 10 percent of his yearly salary for every year employed with the city upon resignation and he spent almost 10 years before stepping down in November.