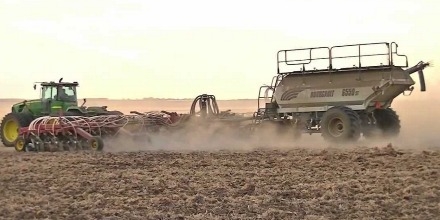 A crop analyst is expecting crop damage in a wide area of western Saskatchewan from freezing temperatures early this morning.
Bruce Burnett with G3 Canada says temperatures dipped from minus three to minus six in parts of Western Saskatchewan overnight.
He says canola crops are particularly susceptible to frost damage and many fields will need re-seeding.
He says some pulse crops may need re-seeding as well.
Burnett says temperatures dipped to zero and minus 1 in Eastern Saskatchewan, but colder temperatures Saturday morning are a bigger concern for possible crop damage.
Burnett says re-seeding likely won't be as widespread as last year when a frost in late May struck northwest Saskatchewan.