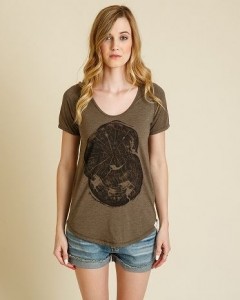 SaskParks is  partnering  with tentree to revitalize Lac La Ronge Provincial Park after portions of the park were burned in the forest fires of 2015.
The company unveiled the design and details of the project on Thursday night in Regina.
Using pieces of burned trees recovered from Lac La Ronge Provincial Park, tentree has created a total of 700 t-shirts and prints.
For each item sold, ten trees will be planted in Nemeiben Campground at Lac La Ronge Provincial Park, where the fire damage was extensive.
Planting is scheduled for June at Lac La Ronge Provincial Park.
The campgrounds impacted by the wildfires of 2015 will open for reservations later this spring.
"Working with tentree on this project has been a great opportunity for the province," Parks, Culture and Sport Minister Mark Docherty said. "Though the boreal forest naturally regenerates itself, this opportunity to kick start the growth will be beneficial for the visitors of Lac La Ronge Provincial Park, who love the beauty and serenity that the forest environment offers."
"Our partnership with SaskParks is a momentous step toward revitalizing the forests of our nation," tentree Creative Director Arthur Kononuk said. "We couldn't have found a more meaningful and unique opportunity to plant in our own backyard."
Each item is hand-printed directly from slices of burned trees, taken from Lac La Ronge Provincial Park.