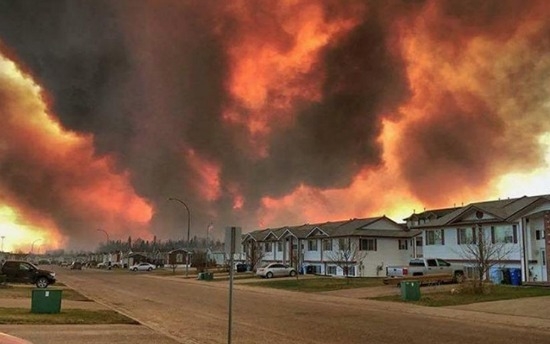 A new assessment of the economic impact of the Fort McMurray wildfires says close to $1 billion of oilsands production has been lost.
The Conference Board of Canada estimates the fire in northeastern Alberta resulted in a loss of 1.2 million barrels of oil per day for two weeks, translating into $985 million in lost gross domestic product.
That represents about 0.33 per cent of Alberta's projected GDP this year and 0.06 per cent of Canada's projected GDP.
Twelve oilsands operations were shut down and several more curtailed output this month because of the wildfire that closed pipelines and forced the evacuation of more than 80,000 people from the area.
The Conference Board based its estimates on the assumption most oilsands operations are active again by the end of the month, though that was before a new evacuation was ordered Monday that covered several oilsands sites.
The board estimates the wildfire will reduce GDP growth in Alberta by one per cent in the second quarter but that will reverse into a one per cent gain in the third quarter as oilsands production resumes and rebuilding begins.
(The Canadian Press)