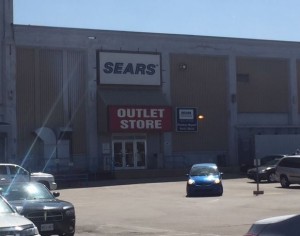 A spokesperson for Sears says the outlet store on Broad and 7th will be closing its doors for good next April throwing nearly 100 people out of work.
Vincent Power says the decision to close the store comes because of recent improvements in inventory management systems in the past decade or so meaning Sears no longer has the need for as many of these clearance stores as they used to because they  are not generating the surplus inventories they used to.
Power says the company will attempt to relocate employees at either the Cornwall Centre or Sears Home Outlet locations. He also stresses there are no plans for the company to shut down either of those places.
Power also says in an e-mail to our newsroom that those worried about not being able to get bargains like they get at the outlet store will still be able to go to the Cornwall Centre to find the bargains they are looking for.