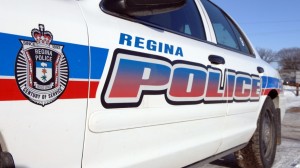 A "secure the building" protocol was issued at Cochrane High School and Cornwall Alternative School on Tuesday morning as Regina police investigated a disturbance in the area.
Police received a call about three popping sounds in the neighbourhood so they decided to put the schools in a "secure the building" mode while an investigation was made as to what the sounds were.
The protocol was lifted about 45 minutes after being issued once police found there was no threat.