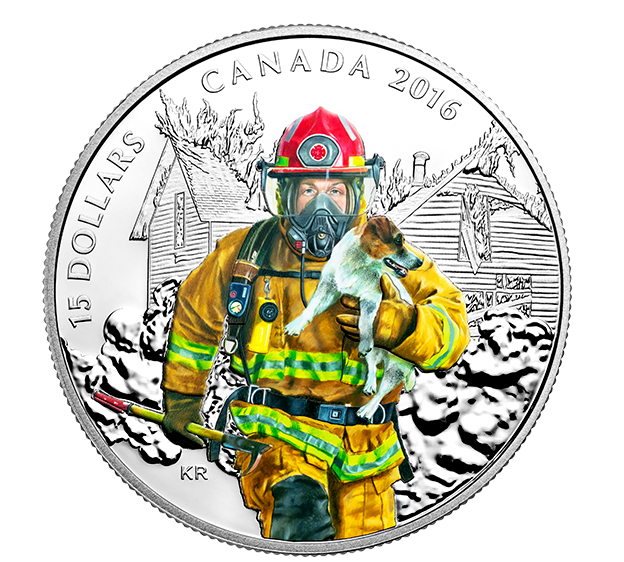 The Royal Canadian Mint is honouring Canada's national heroes with a series of silver collector coins.
Firefighters, paramedics, police and the military are featured on the coins which were unveiled at the Mint's production facility in Winnipeg.
The Mint is also donating 10-thousand dollars to the Red Cross Alberta Fires Appeal as well as five dollars from the sale of each firefighters coin, the first in the series to be released.
The firefighters coin is available now, with some of the proceeds going to the Red Cross to help wildfire evacuees from Fort McMurray.
Each coin sells for 70 dollars.
The paramedics coin debuts June 7th, the police coin on August 7th and the military coin on September 6th.