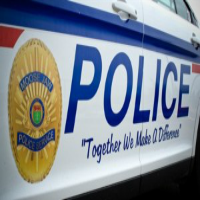 Moose Jaw Police and the K-9 unit have a suspect in custody after a complaint of a break and enter that just took place in the 100 block Iroquois Street East.
It happened Tuesday night at 10:30.
According to police a man forced his way into a home and once inside, he apparently caused significant damage to the residence which is estimated at $3000.00.
The home owner and the suspect were known to each other.
Police located the fleeing suspect in the area and K9 was called in.
While the K9 track was taking place, the suspect returned to the residence and fled again before police arrived on scene.
Police later located the suspect going into his residence and apprehended the suspect.
He charged with Break and Enter and is being held for court.