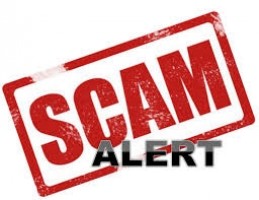 The Regina Police Service is repeating its warning about the so-called "CRA Scam" after receiving calls daily from concerned residents advising they had been contacted by someone claiming to work for the CRA, or Canada Revenue Agency.
None of the callers became victims of this scam, but the volume of calls suggests that this scam is once again active in Regina and elsewhere.
The Canada Revenue Agency has issued its own warning about these phone and e-mail frauds.
In the typical calls received in Regina, the caller says  the recipient is under investigation and he or she must cooperate or his/her Social Insurance Number will be "flagged" or compromised.
The caller's aggressive manner causes the victim to stay on the phone, or call back.
Then the conversation typically leads to the victim revealing personal identification information or financial information, or even agreeing to pay some fictitious debt. If the "pitch" comes by e-mail, the recipient is urged to respond or click on links provided in the e-mail.
The Canada Revenue Agency advises they do not conduct business in this way