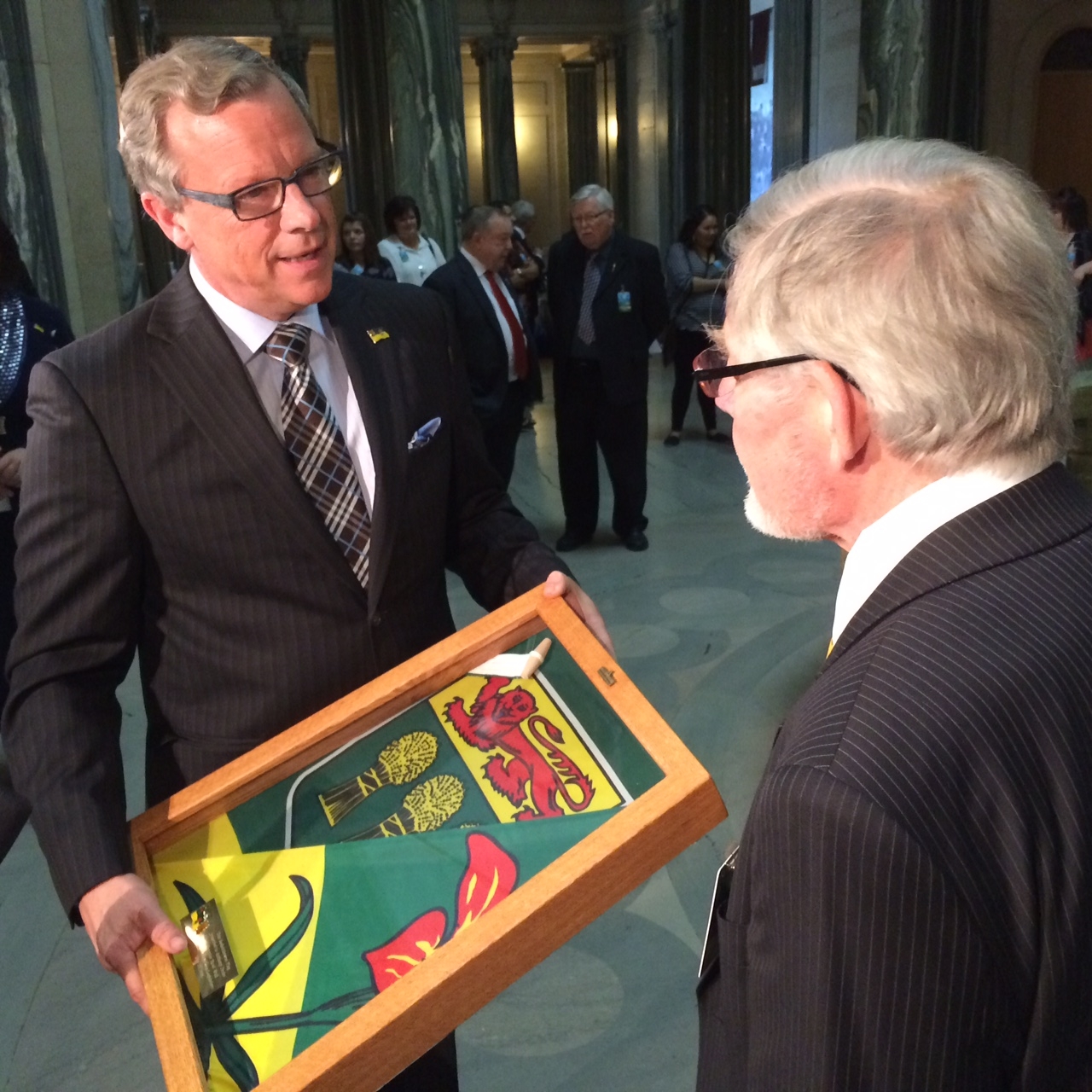 The man who created the design for the Saskatchewan flag is back in the province after almost 50 years.
Anthony Drake submitted his winning design in 1969, and it was picked from 4000 other submissions.
Drake was presented with a flag that flew outside the Legislative building by Premier Brad Wall.
He says he has always loved the flag adding he had never seen the flag flying in Saskatchewan until his return and is overwhelmed with how much attention it's garnered.
Drake and his wife will be touring Saskatchewan for the next three weeks, including a trip to Hodgeville, where they taught.