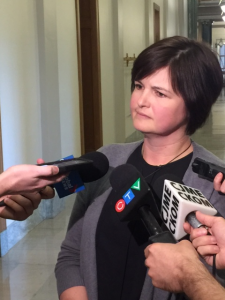 The NDP in Saskatchewan blame the government for the pending 10 per cent increase in rates for SaskPower over the next six months.
Crown Investments Corporation Critic Carla Beck says it's odd to see the big increase announced by SaskPower and the 2.3 % decrease by SaskEnergy come at the same time.
Beck adds failed projects are being felt by Saskatchewan people. "We have thrown $1.5 billion dollars into Boundary Dam, $23 million dollars into the smart meter fiasco. I think it would be prudent to make the business case ahead of time for these projects."
SaskPower announced Friday an application for a 5 % rate increase effective July 1st and then an additional 5 % on January 1st 2017. If approved by the Rate Review Panel, the average residential customer would see an increase of $4.30 per month.