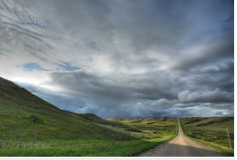 Environment Canada has issued a severe thunderstorm "watch" for the southwestern part of the province on Saturday afternoon.
Conditions are favourable for the development of severe thunderstorms that may be capable of producing strong wind gusts, large hail and heavy rain.
A low pressure system coming from Montana will track northwestward over southwestern Saskatchewan this evening. Ahead of the low, thunderstorms are expected to form, some of which could become severe through the late afternoon and evening hours.
The system could bring thunderstorms towards the Regina and Moose Jaw regions, but if they occur, it is believed at this time they won't be severe in nature.