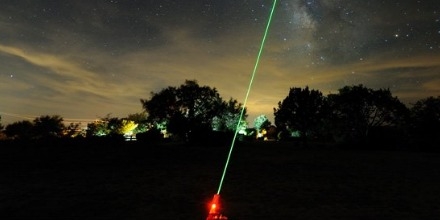 Transport Minister Marc Garneau will be in the Toronto area Tuesday at the Buttonville airport, where he's expected to announce plans for a social media campaign to shine the light on the dangers of pointing lasers at aircraft in flight.
The number of laser incidents reported to Transport Canada has increased from 502 in 2014, to 600 incidents last year.
The punishments for anyone caught range from a fine of up to 100-thousand dollars, five years in prison, or both.
But briefing materials for former transport minister Lisa Raitt, obtained by The Canadian Press, indicate that prosecuting offenders has proven difficult.