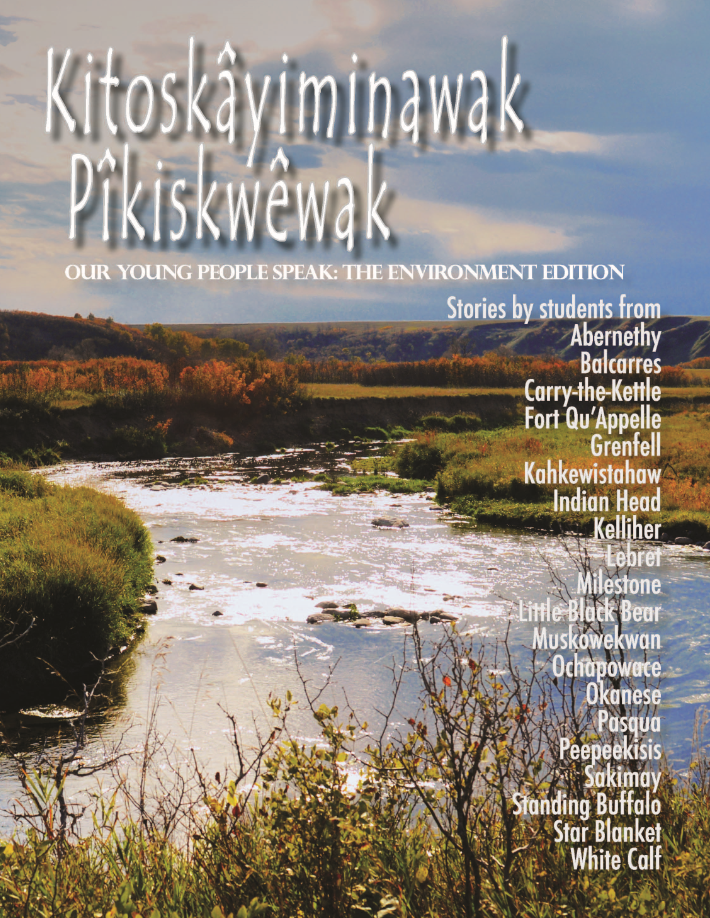 Prairie Valley School Division, along with nine schools across the Treaty 4 area have released a new magazine:  Kitoskâyiminawak Pîkiskwêwak – Our Young People Speak: The Environment Edition.
This fifth edition in the series is written and developed entirely by Grade 10 students and focuses on respect for Mother Earth, natural balance in nature, and the importance of living respectfully on the land, which is the foundation of many First Nations worldviews.
The magazine will serve as a teaching and learning resource for students and educators.
The schools invoved are Balcarres Community School, Bert Fox Community High School, Chief Kahkewistahaw, Grenfell Community High school, Indian Head High School, Kakisiwew, Kelliher School, Milestone School and Nakoda Oyade Education Centre.