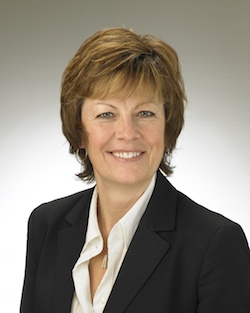 Alanna Koch will be the new Deputy Minister to the Premier, replacing Doug Moen who is leaving that position at the end of June.
Koch has served as Deputy Minister of Agriculture since 2007.
Prior to that, she held various senior positions in the agriculture industry, including President of the Canadian Agri-Food Trade Alliance and Executive Director of the Western Canadian Wheat Growers Association.
Koch and her husband also farm near Edenwold, northeast of Regina.
"Alanna Koch has shown tremendous leadership over the past eight years as Deputy Minister of Agriculture, as our agriculture industry has grown and advanced as one of the main drivers of Saskatchewan's economy," Wall said.
"She is well-respected by both the public service and by elected officials and I look forward to working with her to advance our government's growth agenda and keep Saskatchewan strong."
Koch will be the first woman to serve as Deputy Minister to the Premier in Saskatchewan.
Her appointment is effective July 1.