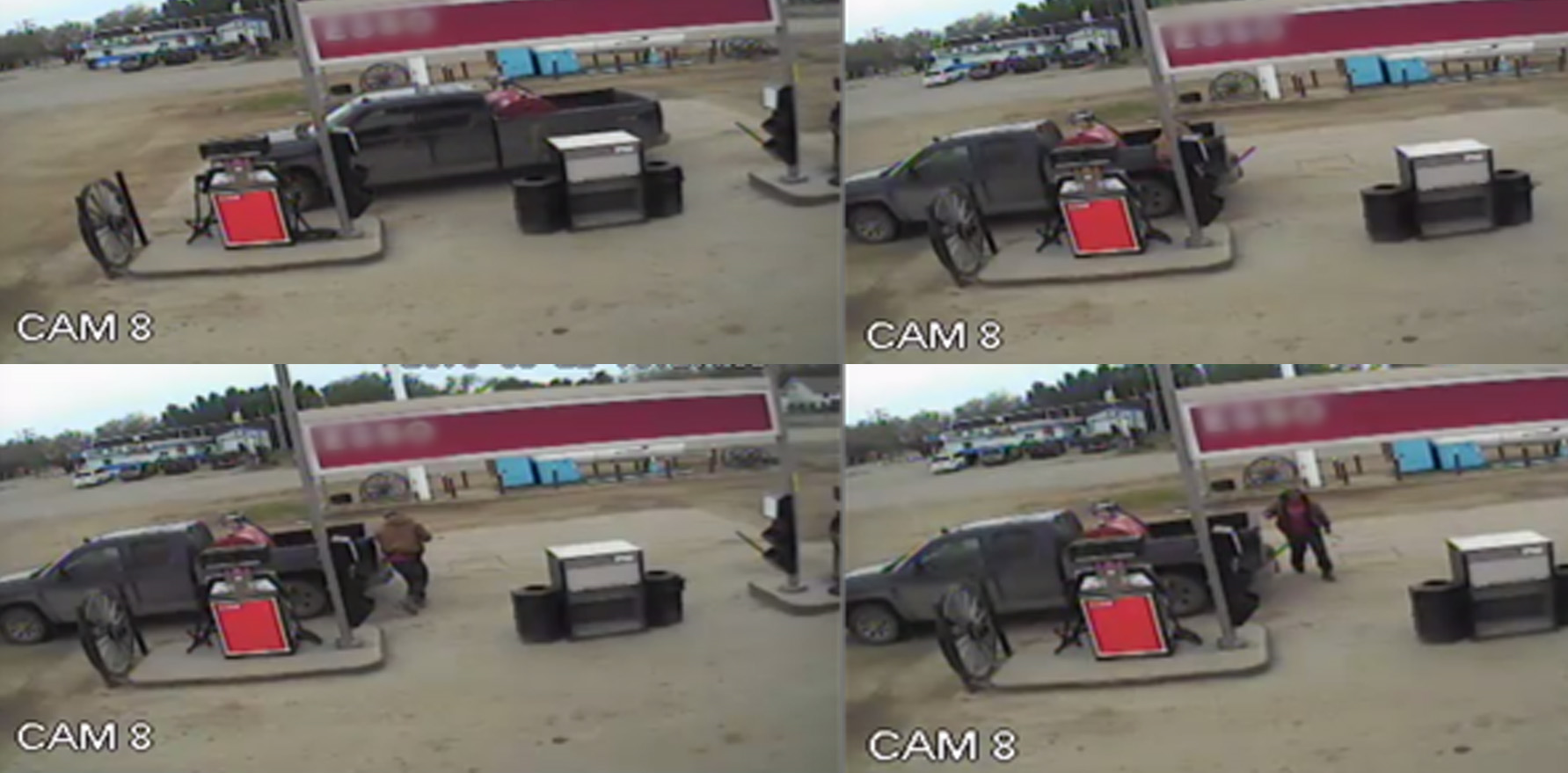 Leader RCMP are still looking for the suspect who filled his truck with gas, then left without paying.
It happened on Sunday, On May 22nd, 2016 at 4:30pm.
The vehicle is described as a dark blue/black, GMC, extended cab with a round red slip tank in the back.
According to RCMP, the driver appeared to be wearing a green hunting jacket with a red shirt underneath.
Leader RCMP would like to ask the public for any information that could assist with these investigations by contacting a local RCMP Detachment.
You can call Crime Stoppers at 1-800-222-8477 or submit a tip online anonymously.