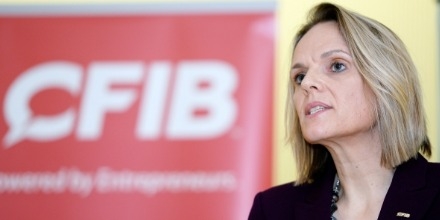 Small business optimism in Saskatchewan has increased for the second straight month.
The Canadian Federation of Independent Business says the Business Barometer Index in the province rose 2.7 points in May to an index of 51.5.
At the same time, hiring plans held steady with only 18 per cent of owners looking to increase their workforce over the next three months and 13 per cent looking to cut staff.
C-F-I-B Prairie and Agri-business vice-president Marilyn Braun-Pollon says businesses will be looking to next week's budget to outline a plan to improve Saskatchewan's economy and eliminate a deficit estimated at 427-million dollars for 2015-16.
(CJWW)