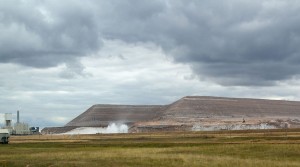 The Saskatchewan Mining Association and the government have launched Mining Week in the province.
There will be dozens of events communities across the province celebrating the week. Culminating with the 48th Annual Emergency Response/Mine Rescue Skills Competition, Saturday, June 4th at Prairieland Park in Saskatoon.
Bill Boyd, Minister of the Economy says mining is important to the provincial economy. "About $30 billion dollars of investment in the last number of years in the province of Saskatchewan by the mining sector. About 30 thousand direct employees in the mining sector here in Saskatchewan so you get a sense of the investment and the amount of people that directly benefit from the industry."
Mining Week runs May 29th to June 4th.