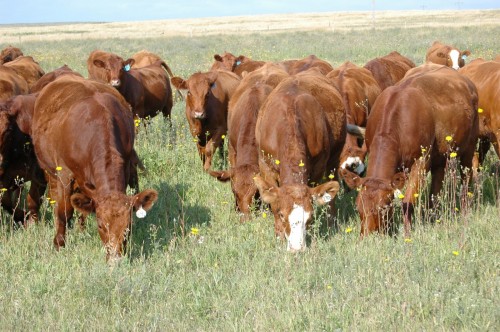 Feeder steer prices across Saskatchewan this past week were mixed but mostly higher in most weight categories.
Feeder steers were down 1 dollar 33 cents in the over 900 pound weight category, while all others were up as much as seven dollars per hundredweight.
The benchmark 500 to 600 pound weight category rose 2.50 to reach 217 dollars per hundredweight.
Feeder heifer prices were mixed with prices ranging from 6 dollars lower to 3 dollars 83 cents higher.
Prices for D1, D2 slaughter cows rose 50 cents per hundredweight, to average just over 100 dollars, while D3 slaughter cows fell 1 dollar 10 cents to average 89 dollars 20 cents.