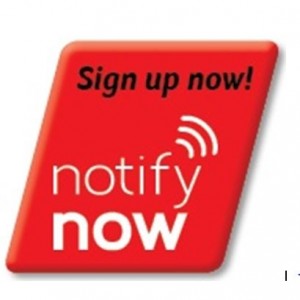 The city of Regina will be testing out its "NotifyNow" mass notification system on Wednesday morning.
Jay O'Connor with the city says you can expect a text, an e-mail or a phone call between 9 and 9:15, and he is asking those who get it to respond as quickly as possible or the message will go to another avenue that subscribers have listed.
O'Connor says this is a chance to check the settings inside the program and see if any tweaks have to be made.
The plan is for testing to happen twice a year.
O'Connor is also hoping this will prompt those who haven't signed up to do so.
O'Connor says they have been pleased with the initial numbers that have signed up as seven thousand have done so voluntarily. For those who haven't signed up, the only notification will come through the phone number listed in the white pages.
He adds the situation in Fort McMurray, which is something you don't want to wish on anyone, will get the attention of Reginans as to how important Notifynow is.