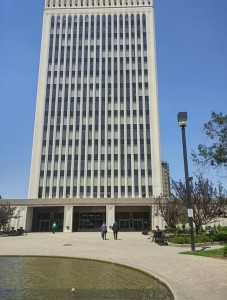 The city of Regina is releasing its 2015 annual report, and it has good news and bad news in it.
Highlights from the 2015 Annual Report includes:
• The City of Regina received an AA+ credit rating, with a stable outlook, from Standard & Poor's Credit Rating Service, which indicates we will continue to enjoy relatively low interest rates on our debt.
• Key performance indicators for most services indicate Regina's service levels and costs are in line with other comparable municipalities.
• Reserve balances have increased by $26 million. Reserves are maintained to support one-time emergency/unexpected speeding, minimize the use of debt and reduce the need to increase taxes to support spending decisions.
However, the report also shows total housing starts in the city were down considerably from 2014 as there were 1,597 compared to 2,234 in 2014 and 3,122 in 2013.
The report also shows Regina's unemployment rate went from 3.4 percent in 2014 to a 2015 level of 4.4 percent.