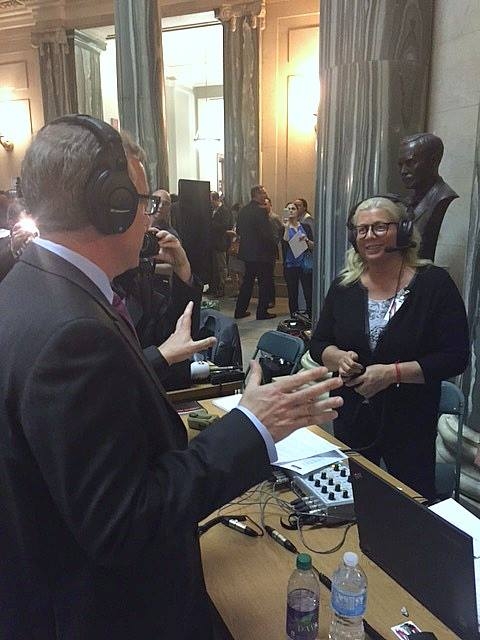 The province of Saskatchewan is running a 434 million dollar deficit budget, and that is something Premier Brad Wall is uncomfortable with.
"It's manageable, but I don't like it," Wall said while making an appearance on 620 CKRM's budget day coverage at the Saskatchewan legislature.
Wall did note that while he is not in favour of a deficit budget, the number is much lower than our neighbouring provinces as Alberta and Manitoba have recently produced budgets featuring deficits of 10.4 billion (Alberta) and 890 million (Manitoba).
Wall, who continued the tradition of Saskatchewan Premier making his first budget comments on 620 CKRM, says his government will be doing what it can to make the budget balanced again for 2017-18.
Interim NDP leader Trent Wotherspoon was not impressed with the document delivered by finance minister Kevin Doherty.
He says he can't understand how these cuts are happening and yet the 'wasteful' spending still remains noting  the Regina Bypass now costs over $2 billion along with the controversial  carbon capture project near Estevan.
He says it is unfair that residents are now stuck with the bill.
Wotherspoon also spoke on the many 'transformational changes' the government may have in store. He says a lot of these possible transformational changes will require the government to consult with several parties, and he plans to ensure those parties are properly heard.