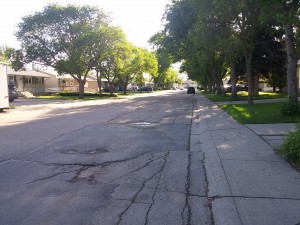 A death investigation is underway by Regina police and the Chief Coroner after an incident at a home in east Regina on Friday afternoon.
Police were dispatched to a weapons call on Bedford Road, just off Dewdney, around 2:50 Friday afternoon upon getting information a man was in possession of a firearm and behaving aggressively, threatening harm to himself and others.
When police arrived at the home, they heard what sounded like a gunshot and discovered a man in the backyard of the home. Another shot was fired and the man collapsed. There was no physical contact with the man, nor did police discharge their firearms.  EMS was called to the scene, but the man was declared dead.
Regina police have contacted Saskatchewan Justice to make them aware of the incident as it may be regarded as an "in custody death". They will determine if an independent observer will be assigned to oversee the investigation.
The name and age of the dead man has not been released.
Police add this incident is completely separate from another one today in which the SWAT team was needed to get a man out of a home on Brittania Drive in the southeast part of Regina.