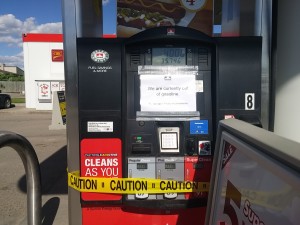 Anyone wanting to get gas at a Petro-Canada station in Regina and Saskatoon this weekend were unable to.
On Friday, Suncor, Petro-Canada's parent company, warned of shortages due to the Fort McMurray wildfire, and the unexplained outage of a refinery in Edmonton.
One attendant at a Regina Petro-Canada station said he did not know when gas would be coming in, but he didn't expect any to be arriving on Monday.