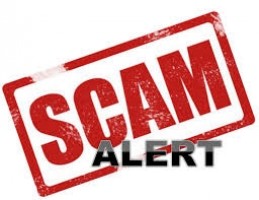 note: FinCEN is the Financial Crimes Enforcement Network in the US
The Financial and Consumer Affairs Authority of Saskatchewan is warning the public about an ongoing financial scam which tries to solicit financial information from unsuspecting victims.
It apparently is being committed by persons who claim to be representatives of Financial Crimes Enforcement Network, an agency of the Government of the USA.
FCAA recently became aware an individual claiming to be an employee of FinCEN has contacted members of the Saskatchewan public by telephone and email seeking their personal and financial information.
The email address used by the individual is stopfraud@fincen.info.
The individual claims personal and financial information was needed to aid with FinCEN's investigation of companies for fraud relating to the sale of securities to Saskatchewan residents.
FinCEN is a bureau of the U.S. Department of the Treasury.
Its mission is to safeguard the financial system from illicit use, combat money laundering, and promote national security through the collection, analysis, and dissemination of financial intelligence and strategic use of financial authorities.
If you have been contacted by an individual claiming to be an employee or representative of FinCEN, please contact the Securities Division of the FCAA at 306-787-5936.