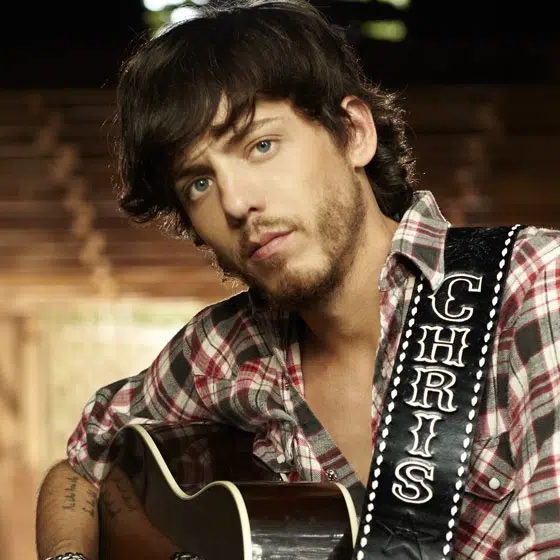 Chris Janson says "he will never write a song that he likes more" than our 'Farm Fresh Song Of The Day'. The song, "Holdin' Her",  is a direct look at Chris' story with his wife and family.
"It's a true story. It's a look at REAL LIFE. I wanted to write it so precise that it was only mine. It's a game changer for me.", said Janson in an interview with the Grand Ole Opry.
Country legend Vince Gill appears to be a fan of the song.  "I'm gonna make a bold prediction," said Gill, "that that will be the song of the year. That song is why we all love music." The comment was made after Vince heard Janson perform the song live at the Opry.
A few of the early responses from our listeners have compared the song to "Merle Haggard and Brad Paisley".. Some pretty good compliments!
Chris is a genuine man who puts his faith and family ahead of his musical career, and I appreciate that side of him. Yes, the woman starring in the video is his bride.
Have a listen to "Holdin' Her" and remember to vote "PICK IT" or "KICK IT" on our homepage!
Chris shares the story behind the song…

Thanks,
Boz
@BaslerRM on Twitter