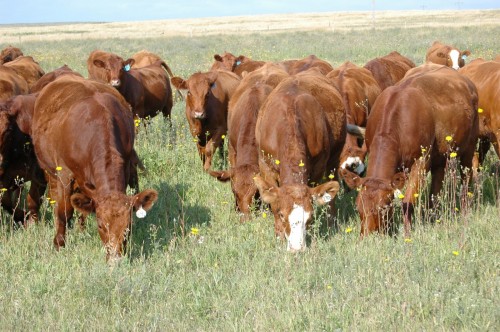 Saskatchewan feeder cattle prices were mixed but mainly lower during the past week.
The latest weekly cattle market update from the ministry of Agriculture says only the weight categories from 500 to 800 pounds were reported over the week.
Feeder steer prices were down 9 dollars in the 500 to 600 pound weight category, averaging 219 dollars 83 cents.
The only gain was in the 600 to 700 pound category, up one dollar 16 cents.
Feeder heifer prices were also mostly lower, with 500 to 600 pounds with the largest loss at 6 dollars 67 cents, and the 600 to 700 pound category with the only gain, up 4 dollars.
Prices for D1, D2 slaughter cows rose 2 dollars 40 cents to average 102.50 per hundredweight.