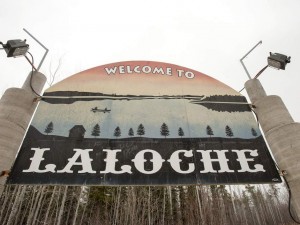 The M-P for the northern Saskatchewan community of La Loche claims no additional resources have been brought in to help people cope with a shooting this past January where two brothers were killed inside a home before the teenage shooter went to the high school killing two more and wounding several others.
Georgina Jolibois says families are struggling, and people in La Loche are showing signs of post-traumatic stress disorder.
The community's mayor says that is not the case and is inviting Jolibois to meet with him and council.
In a statement, Kevin Janvier says the community continues to be appreciative of the ongoing work and supports the Province has provided, and we are working with the Province in many areas to create a long term, sustainable positive response to the tragedy. It is important to know that this tragedy occurred after the accumulation of years of hardship within our community.
Janvier says he requested several weeks ago that the Province provide a level of continuity regarding mental health counsellors providing services to our children, and we have seen a great improvement in that area in terms of children not having to retell their story to a new person each week. Files have been created and information flow between those using mental health supports and those providing the services has improved.
He adds it his belief things are moving well, and if we all work together, which includes working with the Federal Government, the Provincial Government, the MP and others, we can find positive long term solutions. It is our hope that the plan we put in place can be used for all other Northern communities.
(With files from Canadian Press)