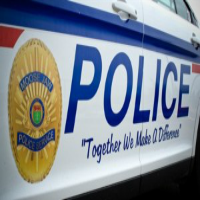 Moose Jaw Police say there has been a dramatic increase in theft from motor vehicles.
According to police, 72 reports of theft from motor vehicles were reported in May 2016 which is up 260% from May of 2015 – which saw 20 reported cases.
Items stolen vary from computers, cell phones, GPS devices and coins.
Another item of interest to thieves are garage door openers which could give them access to a garage and its contents.
The vast majority of the vehicles entered were left unlocked.
Some vehicle owners may feel it is safer to leave the vehicle unlocked due to concerns the vehicle might be damaged to gain entry and steal contents.
However, Police records indicate of the 21 reported cases of damage to vehicle so far in 2016 it appears only about two are suspected to be motivated by theft.
The remaining are believed to be acts of vandalism.
Moose Jaw Police says this type of crime is preventable by simply removing valuables and locking vehicle doors.