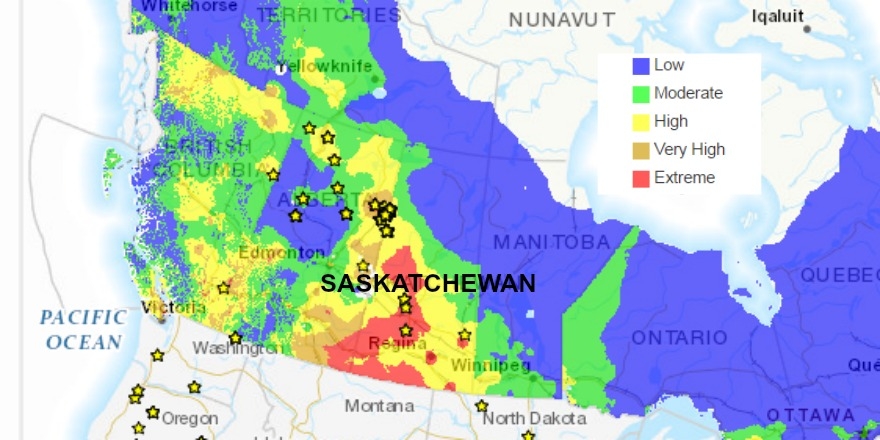 There were 10 wildfires burning in the Saskatchewan Tuesday.
According to the Government of Saskatchewan's daily wildfire report – over the last 24 hours – 4 fires have been declared out, 2 new fires have been reported.
The wildfires are predominantly in northern regions such as Prince Albert, Buffalow Narrows and La Ronge.
However, according to the wildfire risk map, the risk of fires continues to be high in parts of Saskatchewan.
With hot weather in the forecast for southern Saskatchewan over the next few days, the risk could become greater.
The highlighted red areas indicate a high risk throughout central and southern regions.
The total number of wildfires reported this season is 194
That compares to the 2015 reported high of 314 blazes.