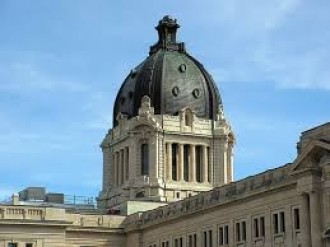 The standing committee on privilege met early Wednesday evening to begin discussion on a recent leak of the provincial budget.
The NDP could receive legislative sanctions for leaking the provincial budget which was released to the public June 1st.
The opposition receives the budget document in advance, but must sign embargo forms promising not to release information before it is tabled.
The same occurs for members of the media.
About an hour before the budget was delivered, an email was sent out to media and the public which had details of the budget.
There was word that day Opposition finance critic Cathy Sproule had issued a news release prior to the budget presentation.
However, at Wednesday's all-party meeting, Sproule said she had nothing to the with the actual leak.
Saskatoon SaskParty MLA Ken Cheveldayoff is a member of the all-party committee investigating recent leak of the provincial budget
In Wednesday's session, he said the House was correct in believing the seriousness of the matter
The standing committee on privilege is now considering punishment for the NDP's breach which could leave them without early access to government documents.
A decision could be rendered as early as this week, or on Monday.