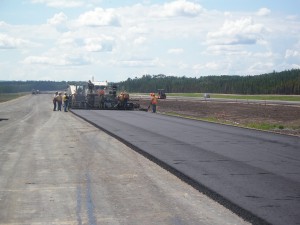 Residents of Shellbrook and area will need to slow down in the work zone in the short term as long-term safety improvements are made to Highway 3.
The work includes widening 12 kilometres of the road, enhanced lighting and improvements to turning lanes.
In addition, crews will pave 15 km and install 15 culverts.
The total project will cost $9.2million with $2.5 million funded through the Ministry of Highways and Infrastructure's Safety Improvement Program.
In addition to the five turning lanes through the town of Shellbrook, other safety improvement projects slated for the 2016-17 fiscal year under this program include auxiliary lanes and ramps at Kalium road on Highway 1;traffic signals at Armour Road and Highway 6 near Regina; and lighting improvements at Highway 11 and Pasqua Street near Regina.