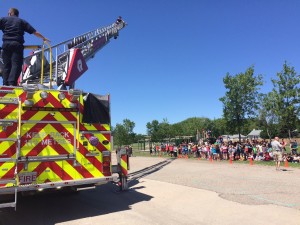 Students at George Lee Elementary School spent the afternoon outdoors for an egg toss competition.
The kids were told to create a container to protect a raw egg from cracking after being dropped from a high distance.
Chris Keyes, Principal of the school says it's a good way to use practical science with the kids.
"It is totally about science. There was one father with his son in here today with a tank of helium, and they had calculated the weight of the egg and how much helium they would need to float that egg."
Regina Fire and Protective Services attended the event to supply a fire truck and ladder.