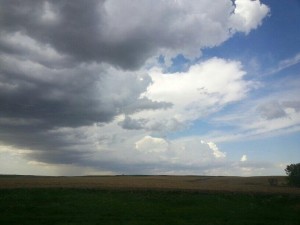 Some severe weather could hit the southwest corner of Saskatchewan tonight as severe thunderstorm watches are out for the area.
It is because of some thunderstorm activity in Montana this afternoon that is crossing the border.
Meanwhile, those going to the Rider game may want to take some rain-gear with them tomorrow.
While the sun is expected to be out in the afternoon, the weather office is calling for 10 to 20 mm of rain tomorrow night.