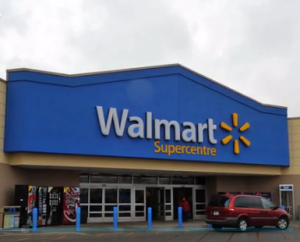 Walmart Canada says its customers will no longer be allowed to use Visa cards to make purchases at the store.
In a written statement, representatives from the store say that fees applied to Visa cards are "unacceptably high."
They say the first stores to stop accepting Visa will be in Thunder Bay, Ont., on July 18, and the change will be rolled out Canada-wide in phases.
The company says it will continue to accept MasterCard, American Express and Interac debit.
Representatives from Visa Canada did not issue a statement online, and didn't immediately respond to a request for comment.
(Canadian Press)