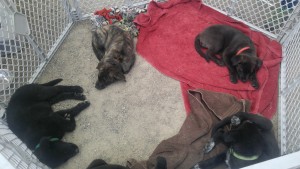 Regina's Pet Rescue groups got together for the first ever "Do Good" festival.
Metro Pet Market held the event on Saturday
Kate Grunert, The General Manager of Metro Pet Market, says the festival is a way to showcase the many different rescues found in Regina.
"One thing we want to do is really foster a community between all the rescues in town," said Grunert.
"A lot of people don't know we have a rat rescue, a parrot rescue, we've got cats and dogs and we even have a wildlife sanctuary here."
Around 30 different groups participated in the event.
Grunert also said they may look at making the festival an annual event.