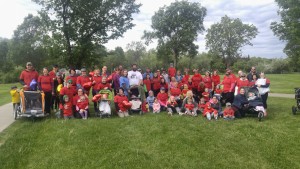 The Ronald McDonald House Saskatchewan Red Shoe Walk was held in Regina on Saturday.
Those participating in the walk met in Les Sherman Park Saturday morning.
Money raised from the walk goes to the Ronald McDonald House located in Saskatoon.
The house allows families to stay in the city for only $10 while their sick child is getting treatment.