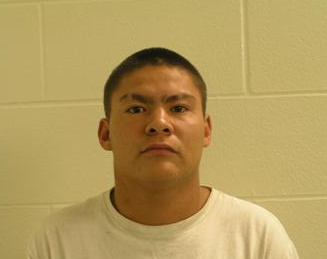 Onion Lake RCMP are investigating an incident of firearms being discharged in that community
The suspects, who wore masks, were tracked-down, however, one man fled from police.
Police were able to arrest two men from Onion Lake and Lloydminster charging them with several offences including possession of a firearm.
RCMP say the driver of the vehicle has been identified as 25-year old Fraser Littlewolfe of Onion Lake who was also charged with several offences including flight from police.
However, Littlewolfe has not yet been located by the police who are actively looking for him.
A warrant for arrest has been issued and Littlewolfe should be considered armed and dangerous
Fraser Littlewolfe is known to frequent Onion Lake, Lloydminster and Thunderchild First Nation.
Contact the Onion Lake RCMP at 306-344-5550, your local RCMP/Police Detachment or call 911.