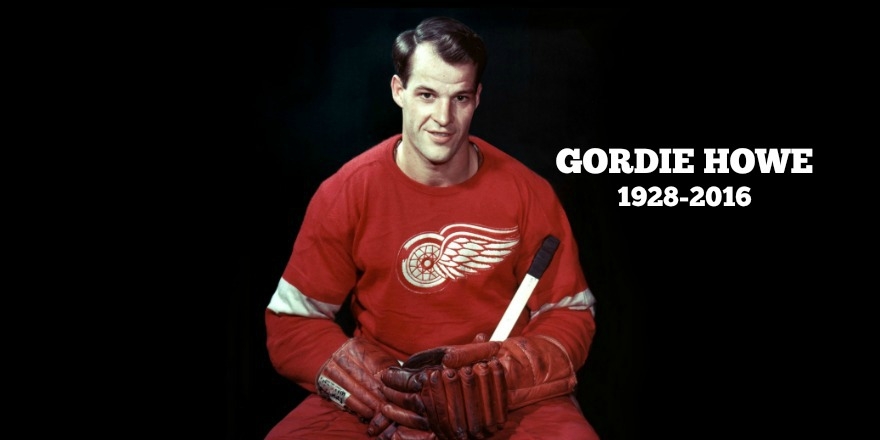 Hockey fans are streaming into Detroit's Joe Louis Arena to pay their final respects to NHL legend Gordie Howe.
The Hall of Famer is lying in repose at the rink for the  public visitation.
The tribute began at 9 a.m. and the doors will remain open until 9 p.m. – a nod to Howe's iconic No. 9 Red Wings jersey.
A few hundred people many wearing Howe sweaters lined up to be among the first inside.
The Hall of Famer died Friday at age 88.
Howe's funeral is set for Wednesday.
It will also be open to the public.
Howe was a star forward for the Detroit Red Wings during much of his career, which started in 1946 and ended in 1980.
Born in Floral, Sask., Howe set NHL marks with 801 goals and 1,850 points.
His records were eventually eclipsed by Wayne Gretzky, who called Howe the greatest hockey player ever.
In the meantime, Saskatchewan Roughriders fans paid tribute to Gordie Howe Saturday at the Riders' pre-season game against the BC Lions.
Howe's image was up on the Jumbo-tron while he was commemorated.
There was a moment of silence for the hockey-great.
There was also a tribute in the Saskatchewan legislature Monday for the man known as Mr. Hockey.
Government house leader Ken Cheveldayoff told the assembly Gordie Howe was known as a humble man, but when the puck dropped, he was a fierce competitor.
Cheveldayoff joked hockey fans everywhere know what a Gordie Howe hat trick is a goal, an assist and a fight in the same game.
Cheveldayoff also noted Howe always made a point to talk to fans and sign autographs.
Flags in Saskatoon and at the Saskatchewan legislature were lowered to half-mast in his honour and will stay that way until his funeral in Detroit on Wednesday.