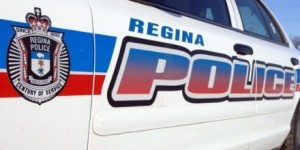 The Regina Police Service is asking the public for information that could assist in a sexual assault investigation.
On Saturday, June 11, at about 6:45 p.m., police approached an injured semi-conscious woman at the intersection of 6th Avenue and Garnet Street. EMS was called and the woman was transported to hospital with non-life threatening injuries.
Police spoke with the victim and learned she was walking on Athol Street near 3rd Avenue at about 1:00 a.m., when a silver four-door car, occupied by three men stopped beside her. She was pulled into the vehicle and driven to an unknown location, where she was sexually assaulted.
The men are described as:
· Suspect one – East Indian, thin beard, 5'8″-5'9″, early 30's, thicker build, wearing grey silky smooth workout shirt, blue jeans, grey belt.
· Suspect two – East Indian, early thirties, white shirt, blue/white shorts, unibrow.
· Suspect three – East Indian, early 30's, skinny, 5'4″, black shirt.
The investigation is ongoing. Anyone who has information that could assist police in this investigation is asked to contact the Regina Police Service at 306-777-6500 or call Crime Stoppers at 1-800-222-8477.