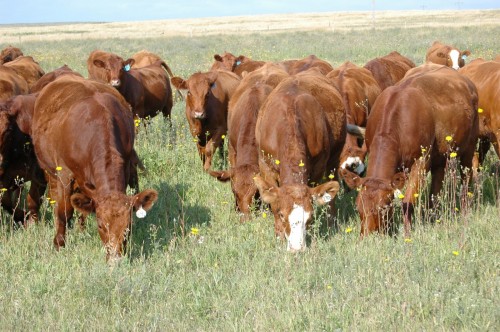 Saskatchewan feeder steer prices this past week were moving upward while feeder heifer prices were mixed.
The latest cattle market update from the Saskatchewan ministry of Agriculture says feeder steer prices in the 500 to 800 pound weight categories rose from 7 dollars 62 cents to 8 dollars 80 cents per hundredweight.
Feeder heifers were mixed with the 400 to 500 pound weight category down 3 dollars 50 cents per hundredweight, while the 700 to 800 pound category rose 5 dollars 23 cents.
Marketings for the week reached 56 hundred head, compared to 39 hundred the week before.
For slaughter cattle, prices were mixed with D1, D2 slaughter cows up 2 dollars 17 cents to average 104 dollars 67 cents, while D3 cows fell 63 cents to average 92.75 per hundredweight.