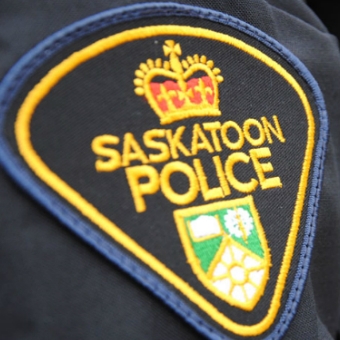 Saskatoon Police say they are looking for two suspects following an armed robbery just after 1:00 AM Wednesday morning.
Officers responded to the 200 block of Ave B North, after two men – one carrying what appeared to be a rifle – entered the facility.
The suspects forced the lone employee to the ground at gunpoint, and made off with an undetermined amount of cash and cigarettes.
They were last seen on foot on Ave B.
One suspect was wearing a light colored hoodie, the other was wearing a dark grey hoodie with a large prominent crest or design on the front.
Both had their faces covered with black masks and both were wearing gloves.
No one was injured in the incident and no arrests have been made.