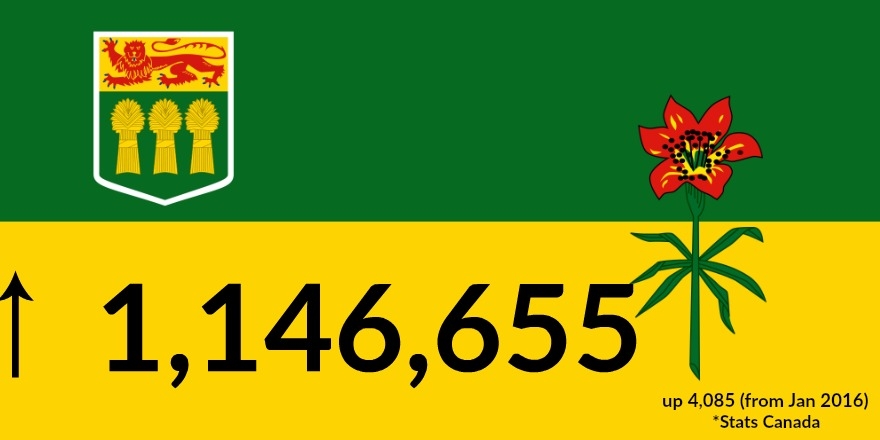 Saskatchewan's population grew in the first quarter of 2016, according to the latest population figures released today by Statistics Canada.
There were 1,146,655 people living in Saskatchewan as of April 1, 2016 – up 4,085 from January 1 and up 16,118 over the past year.
Both the quarterly and annual population gains are the third-highest growth rates among the provinces, behind only Alberta and Manitoba.
Saskatchewan's population has now grown in every quarter for 10 consecutive years, growing by more than 155,000 people during that period.
That's the most growth in any 10 year period in 85 years, since the decade 1921 to 1931.
In the previous decade 1996 to 2006, Saskatchewan's population dropped in 28 of 40 quarters, declining by more than 26,000 people during that period.