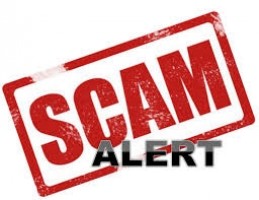 Saskatoon Police are advising the public to be aware of a new variation of the Canada Revenue Agency (CRA) scam.
Police continue to receive reports where the complainants have received phone calls using threatening and aggressive language to frighten the complainants into paying fictitious debt.
In a few recent cases, the caller demands payment in iTunes gift cards.
The victim then provides the authorization codes from the cards to the suspect.
Authorities say the CRA does not communicate with taxpayers in this way, nor does it request payment via gift cards.
As well, Spiritwood RCMP received a call from a complainant stating they just received a call from a person claiming to be from the CRA.
This person told the complainant because of a "fraudulent tax claim" the police would be coming to arrest them.
The person requested the complainant attend a local business and purchase as many iTune gift cards as they could, scratch off the back of the card and provide them with all of the validation codes so the cards could be activated.
If you are a victim of a phone scam and have given out personal information, please contact the Canadian Anti-Fraud Centre.
Royal Canadian Mounted Police also has more information as does the CRA.