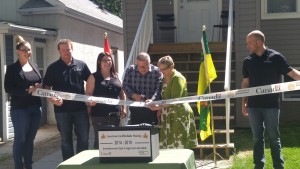 12 new rental properties for moderate-to-low income families are now open in Regina.
The Federal and Provincial government donated a combined 240,000 dollars to six of the 12 homes.
Federal Minister Ralph Goodale said affordable housing has been something the city has wanted to focus on.
The project created 12 different homes, varying in size, in 9 different parts of the city.
All the new properties have already been filled with tenants.