There were no witnesses to this event and no reports to police or the city (at the time of writing) after a light standard, complete with parking meters, was knocked over Sunday afternoon – likely by strong wind gusts in the downtown area.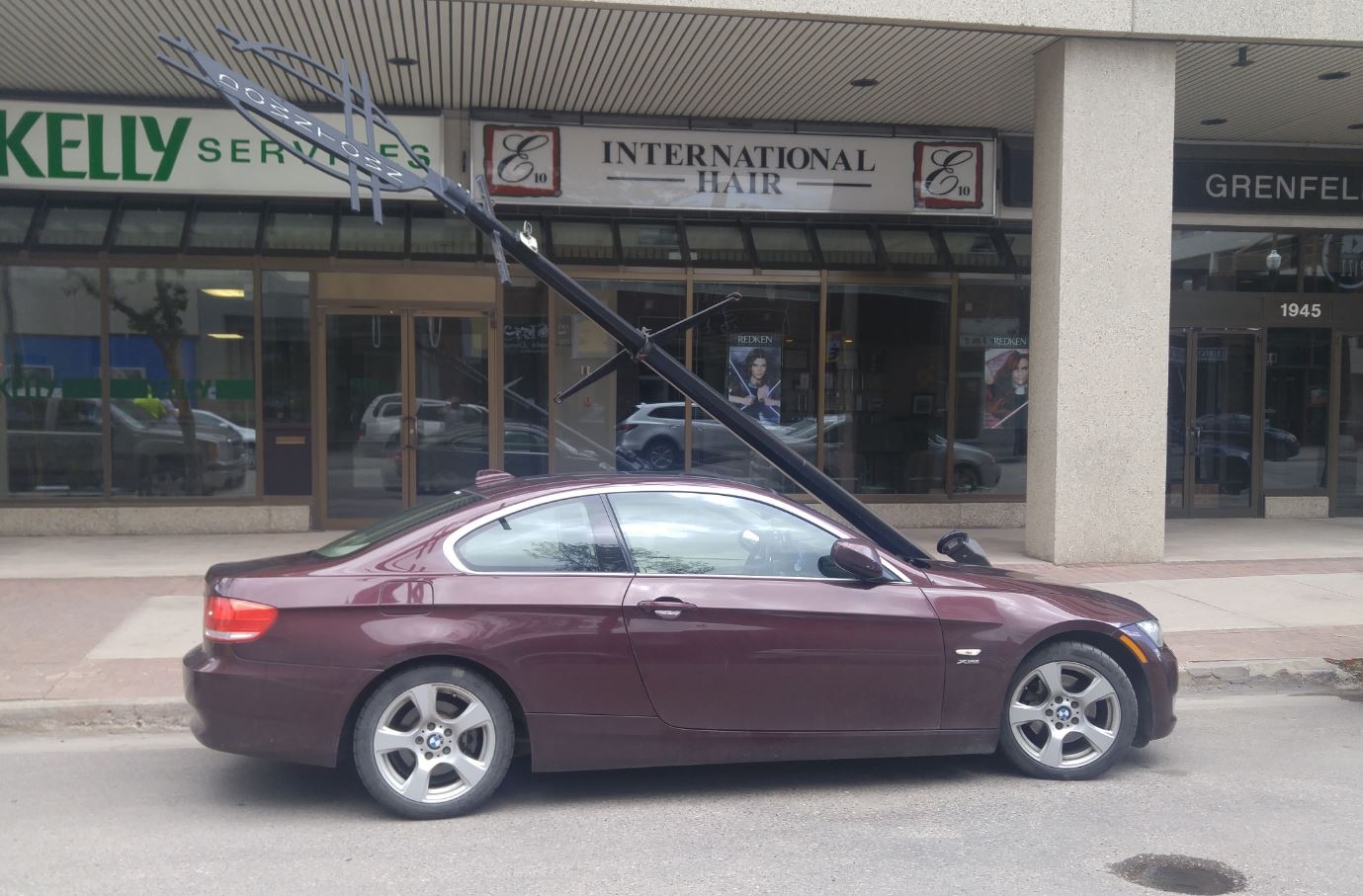 Environment Canada says gusts of over 65 km/hr and higher were reported throughout the afternoon in Regina and area.
Close inspection of the pole does not indicate any marks indicating it might have been knocked over, although it's unknown if rust at the base of the pole was a contributing factor.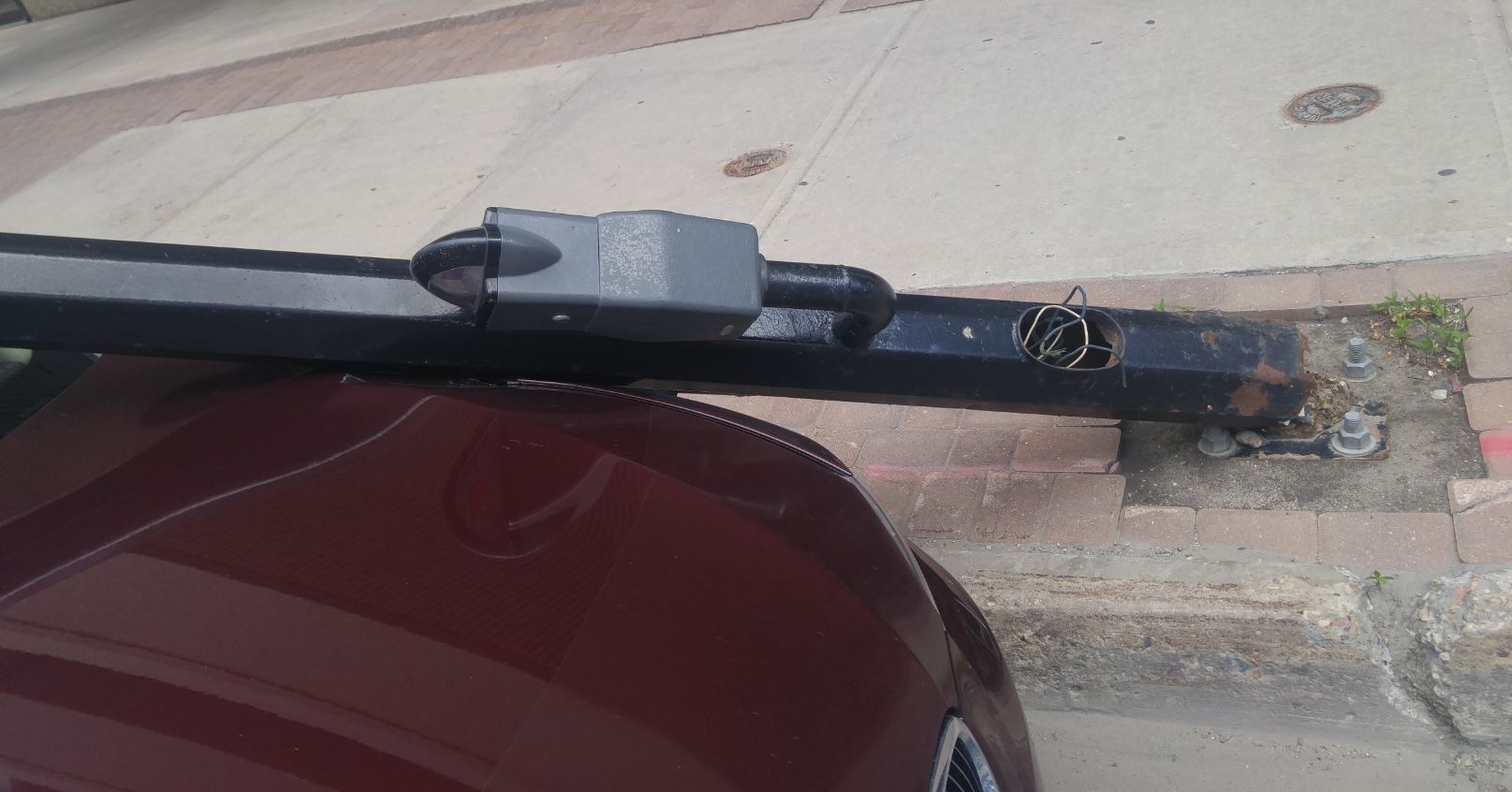 The forecast is likely to be blustery into Monday morning, as the weather office has issued several thunderstorm watches and tornado warnings in parts of Saskatchewan.
This incident occurred in the 1900 block of Hamilton Street.